Regardless of materials, terrain, or conditions – our field-testing team has the equipment and expertise to accomplish your project requirements.
Challenge maintains a variety of in-house drill rigs and equipment specific to geotechnical soil boring and marine sediment core sampling.  Our seasoned team of geotechnical engineer and crew has tackled virtually any subsurface investigation the Gulf Coast region has to offer.  We can mobilize quickly and troubleshoot effectively based on decades of experience.   The results? Improved design, lower project costs, and more efficient construction timelines.
Geotechnical Engineering
Geotechnical engineering is the foundation of our field exploration division and includes the following services:
Commercial development geotechnical investigations and reports
Deep or shallow foundation analysis
Water storage tank investigations
Well pads and compressor station geotechnical analysis
Vane shear field testing
Geotechnical instrumentation (Piezometer, Inclinometer, Settlement Plates)
Slope Inclinometer Installation
Hydrographic marine engineering surveys
Stockpile engineering surveys
Project management/ Inspection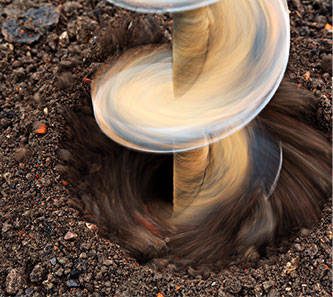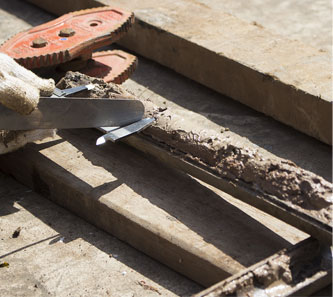 Geotechnical Drilling Services
Center of a ship channel? Remote and rocky hillside? Swampy backwoods bayou? When you need to know what's down there…it's our job first to get there. In addition to geotechnical engineering, our drilling and exploration services include equipment designed to meet the challenges of most any terrain or location. We've mobilized our own equipment or engaged contractor partners throughout the Southeast and Caribbean to reach project sites and expectations. In addition, we use best in class geotechnical software and video quadcopter inspection to ensure thorough reporting upon completion.
Rock Coring and Sampling
Splitspoon Sampling
Undisturbed thin-walled tube sampling (Shelby/Piston)
Environmental Samples/ Well Monitoring
Marine Sediment Core Sampling
Vibracore Sampling
Hydrographic Marine Surveys
Field Exploration Equipment
Trailer Mounted SIMCO drill rig
Truck Mounted CME 45
Track Mounted D25
Portable Dynamic Cone Penetrometer
AMS portable auguring and sampling equipment
Portable hand-operated equipment
Off-road utility vehicle
Trailer-ready pontoon work barge – 40 ft x 11 ft with center drill port
Drill work boat with center well – 21 ft
Variety of marine support vessels
Marine piston vibracore units
Global Positioning System (GPS)
Video Quadcopter for documentation/inspection
gInt Borehole Geotechnical software for boring logs and laboratory testing